A partner familiar with the Finnish pharmacy market that will help you succeed
Sales and marketing power for temporary or long-term needs
Tools for reaching the customer and promoting sales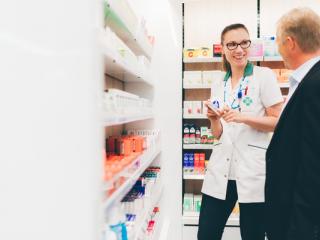 Pharmacy sales services
You can outsource the entire pharmacy sales of your products in Finland to us or purchase a service for a temporary need.
Tamro's sales representatives regularly visit pharmacies to present and provide training on Tamro's product range and to strengthen pharmacies preparedness for customer-oriented product sales. We can handle field and telephone campaigns, product training for pharmacy personnel as well as other measures that support sales work.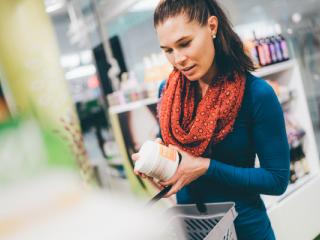 Marketing services
We support the sale of health products to pharmacies by designing and implementing marketing campaigns and measuring the effectiveness of the measures. We work with you in both pharmacy and consumer marketing – in accordance with your needs and wishes. Successful pharmacy chain cooperation is an important part of promoting product sales and something we do with great skill.
You can outsource the entire marketing of your products in Finland to us if you wish or purchase a service for a temporary need.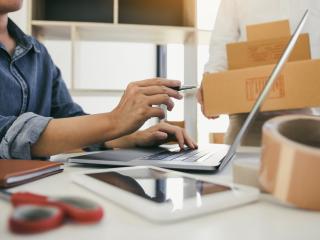 Sales and campaign packaging service and sample distribution
We offer a wide range of health product relabelling and packaging services. We handle the design, assembly and packaging of counters and stands. We are able to take care of labels and sales batch packaging. If necessary, we can also store your sales stands and packaging materials.
Our sample distribution service will take care of the storage, reception, packaging and delivery of product samples to sales representatives. We can also handle and store products that require cold storage.​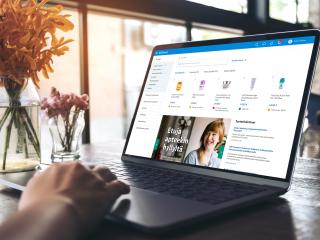 MyTamro
The MyTamro service channel offers our customers a completely new opportunity for digital customer reach and data sharing. The service channel allows you to reach health care professionals with varied and enriched product communications and targeted marketing.
The easy-to-use and efficient service channel supports the increase of product awareness and the growth of your business. MyTamro enables the utilisation of information and management of operations in a more efficient way.
We strive to help you succeed. Get in touch!

Jori Pisilä
Customer Business Unit Manager, Product Sales and Category Management

Robert Oksanen
Customer Business Unit Manager, pharmaceutical and health product companies

Tomi Hakala
Key Account Manager, pharmaceutical and health product companies

Petteri Lajolinna
Key Account Manager, pharmaceutical and health product companies

Ulla Sääski
Key Account Manager, pharmaceutical and health product companies