How do we help pharmacies and chains in their work?
Pharmacy partner
Our product sales and pharmacy representatives partner with the pharmacies in their area. They provide pharmacies access to Tamro's services, know-how and networks as well as high-quality products and related sales support and campaigns.
Experts
Our oral care and health product specialists train pharmacy and other health sector professionals as well as students in the specific characteristics of different products and product groups, and provide support in the cooperation between pharmacies and health care actors.
Chain cooperation
We cooperate with all Finnish pharmacy chains and pharmacies belonging to these chains. Forms of cooperation vary, but may include, for example, collaboration in marketing and campaigning, training and provision of information.
Marketing
Our pharmacy representatives and product group managers support pharmacies and pharmacy chains in campaign and product marketing planning. Tamro provides various presentation and marketing materials and offers for the needs of pharmacies and pharmacy chains.
We support the expertise of healthcare professionals through a range of educational and product materials and product samples. In addition, our product sales and product group management department is responsible for the consumer marketing of selected brands represented by Tamro.
Product representation and product marketing
We offer product group management services through, for example, the products we represent and our campaigns.
Our product sales and product group management department is responsible for pharmacy sales of the brands represented by Tamro as well as other brand-related activities. Depending on the agreement, these activities may include marketing, processing of complaints, pricing, campaigning, etc. In addition to continuous representative activities, the unit can also support the marketing, provision of information, training and pharmacy sales of products or brands distributed by Tamro on a case-by-case and contractual basis.
We carry out different types of consumer campaigns together with pharmacies and pharmacy chains. In addition to the traditional customer magazine, pharmacies receive campaign offers through the MyTamro service channel. Read more about MyTamro.
Events and training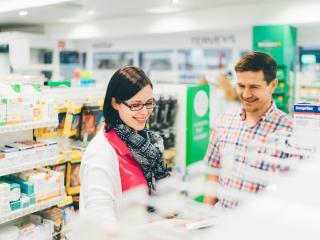 Customer days
Our pharmacy representatives, experts and partners are sometimes involved in the customer days of pharmacies in order to support the pharmacy customers' self-care and to provide more information about the products we represent.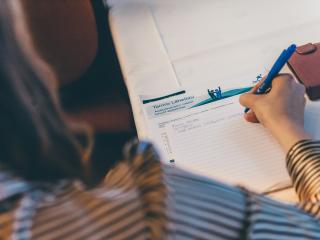 Training
Our pharmacy representatives, experts and partners train pharmacy and health care professionals as well as students in events and training sessions held in various units to ensure the best customer experience and treatment outcomes. In addition, Tamro has a digital learning service, MyTamro eLearning.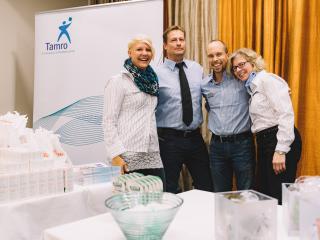 Events
We organise local and regional events together with pharmacies, healthcare professionals and educational institutions throughout Finland. The unit is also involved in several larger Tamro events and trainings as well as in other occasions and trade fairs in the field. See upcoming Tamro events >
We are happy to help. Get in touch!

Jori Pisilä
Customer Business Unit Manager, Product Sales and Category Management

Jyrki Sallinen
Sales Manager, North Karelia