Services
Product availability, accuracy and timeliness of deliveries, high-quality distribution and customer satisfaction comprise the key metrics of our quality system and are measured regularly for continuous development.
We import medicinal products that require a special permit and distribute them to pharmacies, hospital pharmacies and pharmaceutical centres.
Our experts are looking for products that meet our customers' needs in a wide international network of suppliers in Europe and North America. Special permit products are even supplied for individual patients in cases where no medicinal product with a marketing authorisation is available.
We ensure the reliability of our suppliers by conducting regular quality assessments both at the suppliers' premises and in writing. The high quality of the special permit product imports is ensured by monitoring temperatures throughout the transport chain and by only using reliable logistics companies for import transport.
We also apply for special permits for pharmaceutical centres and veterinarians. Applications for express permits can be sent by fax or by email to erityisluvalliset@tamro.com. Regular applications can be mailed to: Tamro Oyj, Erityisluvat, Rajatorpantie 41 B, 01640 Vantaa. Fax: 020 445 4073
Fimea, applying for a special permit



We import and distribute raw materials and packaging supplies for pharmaceutical manufacturing in pharmacies and hospital pharmacies and provide expert services related to these activities. We also deliver a wide range of non-medicinal raw materials and packaging materials to other customer groups.
Pharmaceutical raw materials are only ordered from suppliers that have been deemed reliable. Each batch of raw materials imported is re-labelled at Tamro's pharmaceutical factory, at which time a batch-specific certificate of analysis is also added to each labelled package. Pharmaceutical raw materials are approved for sale by Tamro after a careful quality assurance process.
We import and distribute pharmaceutical raw materials, excipients, acids and bases, substances classified as food and herbal remedies. A safety data sheet is available for all raw materials. The range of packaging materials consists of medicine bottles, tins, ointment tubes and medical preparation supplies such as capsule filling equipment. Depending on the customer's needs, it is also possible to order raw materials and packaging materials from a wide network of suppliers.​​

Pharmac Finland Oy, a company specialising in the mechanical dispensing of medicines, provides the dispensing unit at Helsinki's Itäkeskus pharmacy and offers its services as contract manufacturing to all Finnish pharmacies. Through pharmacies, the dosing service is available to consumers, home care and nursing homes.Read more
Our customer service is here for you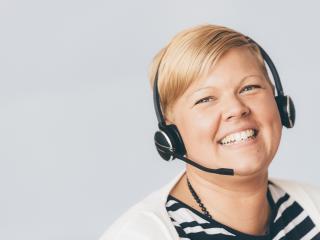 A customer service team with 23 CSRs
We serve our customers by phone and email
We set up new products and maintain product information
We set up new customers and maintain customer data
We update the system with contract and promotional prices
We create and maintain online service licences
Emergency deliveries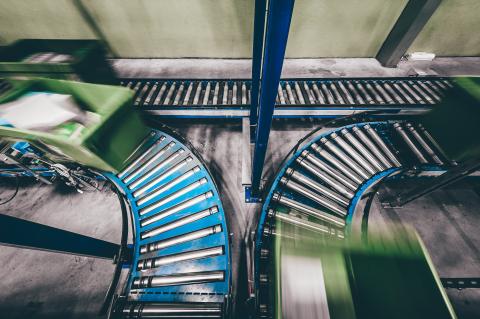 Our emergency deliveries help patients at any time of the day.

Tel. + 358 40 518 0441
On call 24/7