Current/Partner stories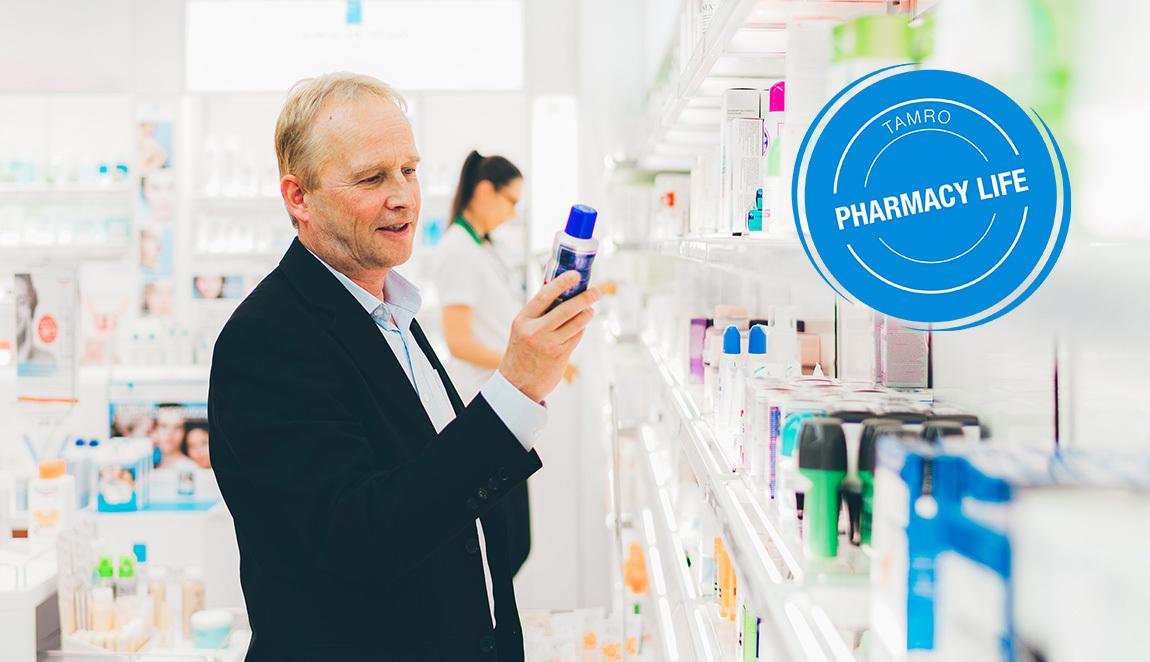 MyTamro's campaign service is unique in Finland: it brings together different manufacturers' medicine and health product campaigns in one place, giving pharmacies product benefits, tips, and sales material to improve their sales. The service also plays a major role in creating better understanding of the products. Katri Kaukoranta, pharmacist at Haukivuori pharmacy, is happy about the valuable extra information available through MyTamro's campaign service.
MyTamro's campaign service contains campaigns especially for free trade products, often involving not only advertising and shop material but also price discounts. Campaigns for over-the-counter drugs, on the other hand, focus on giving enriched product data.
Products included in a campaign are more visible during ordering, even if they were not placed in the MyTamro shopping cart through active campaigns. Items are marked in the shopping cart if there are any active campaign benefits that have not been used. They can still be used at this point by clicking on the link that leads to the campaign.
– The campaign service is nevertheless the best place to find new, interesting products. Recently launched products, brands, or product families are often marketed in more than one campaign," says Digital Services Manager Jenny Mäkinen, who is in charge of the service.
– MyTamro's campaign service contains digital presentations and marketing materials that pharmacies may utilise in their own online shops and social media channels, increasing the visibility of the pharmacy and the campaign. The campaign service lists all campaigns in order of their validity period, says Mäkinen.
Tips and ideas for campaigns
Haukivuori pharmacy is located in Mikkeli, in a neighbourhood of some two thousand people. It is independent, not part of any chain, and with a staff of three in two locations: the owner and two pharmacists.
– We sit down together to plan new campaigns. They often improve product sales, but we can only fit a limited number of campaigns in our pharmacies at any one time, says pharmacist Katri Kaukoranta from Haukivuori pharmacy.  
The three usually plan their campaigns according to the seasons.
– It's pretty similar from one year to the next. In the autumn we display vitamins prominently, and in the summer UV protection products, Kaukoranta says.
To support sales, MyTamro's campaign service includes not only campaign material but also examples of how presentation, shelf layouts, and other materials have been used in pharmacies.
– The campaign's look and feel obviously has an effect on customers but also on us working in the pharmacy. Impressive sales materials are more readily chosen. If there's a summer campaign with a bright poster, it's a joy to display it, Kaukoranta says.
MyTamro's campaign service also includes information about product manufacturers' future campaigns, helping pharmacies to predict future demand.
– Customers may specifically ask for a product they have seen in a TV advertisement. When we know that a particular product will be advertised, we make sure that we have enough of it in stock, says Kaukoranta.
– If a customer sees a new product in a shop campaign, they will naturally ask more about it. Their interest has been aroused, even if they don't buy the product just then.
Product information to meet customers' needs
Whether a product is new or has already been on the market for some time, sharing enriched product data is a key element in each product campaign. Pharmacies are expert organisations in which acquiring new product information and repeating what you already know is a continuous process. Customers trust pharmacies to know the products they sell, and campaigns support that.
– We always ensure that the products we sell are suitable for each customer. We have to understand our products, ask the customers about any other medication they take, and see if they can be taken together. Getting additional information from MyTamro's campaign service is valuable, and it is good to check back on the details of older products, too, occasionally, Kaukoranta says. 
This is how MyTamro's campaign service helps pharmacies
MyTamro's campaign service has been available to our customers for a little over a year. During this time, some two hundred medicine and health product companies' campaigns have been published in it. Marketers activate campaigns throughout the year, which is why you should go and check the situation in the campaign service once in a while.
The campaign service offers a variety of useful content, such as product benefits, product details, and material to support your campaign.
Pharmacies can order any campaign material from us that they want to use. This is how we avoid sending anything unnecessary. It saves time and money, and the environment.
The campaign service helps pharmacies keep abreast of product manufacturers' schedules and prepare for spikes in demand.