Current/Innovations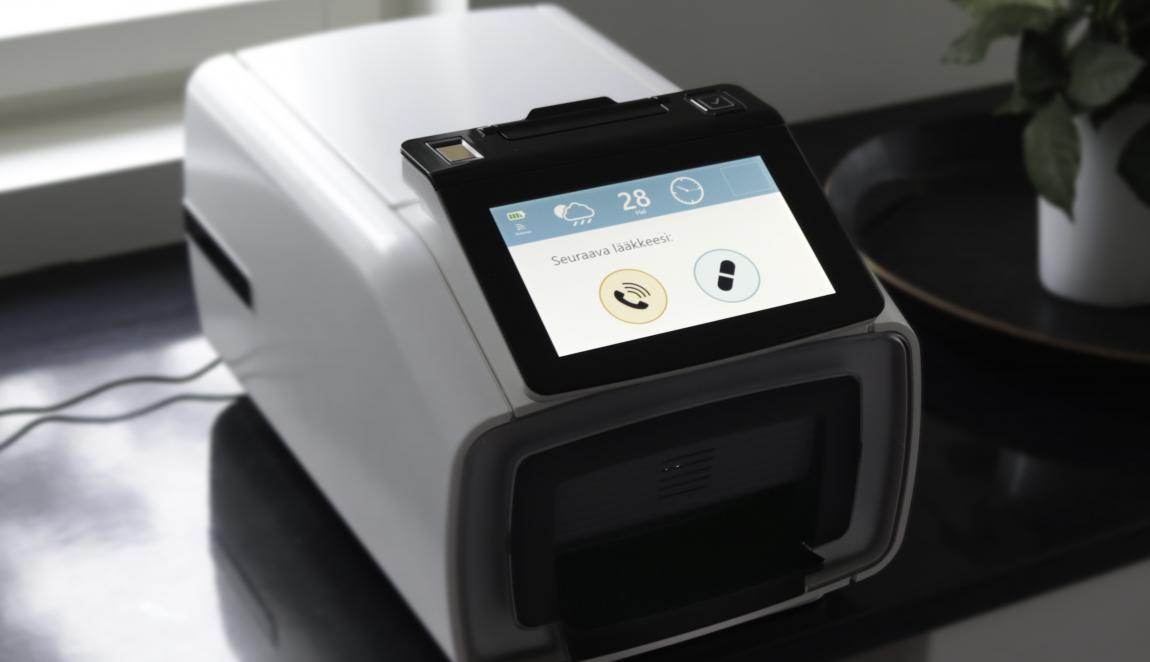 The Smila care service helps home care customers live independently by ensuring that medication doses are dispensed safely and on time.
Smila is also part of the solution to personnel shortages in social welfare and healthcare services by freeing up resources in home care from dispensing medication to other nursing and care work, says Kai Kaasalainen, Managing Director of Tamro.
In line with our strategy, Tamro is involved in all steps of the healthcare value chain, from research to home care. Kaasalainen says that including Smila care service as part of Tamro's service portfolio was in line with the company's strategy.
Tamro employs an ecosystem-minded approach in its business, and development of the Smila service has been and continues to be carried out by Tamro and its parent company PHOENIX group with resources from all over Europe.
The Smila care service relies on the four principles of healthcare services that determine the future of healthcare: predictability, prevention, personalisation and participation.
All of these come together in Smila. By bringing personalised nursing technology to the customer's home, we can support active living at home and the correct dispensing of medications, as well as monitor the customer's wellbeing and activities as part of preventive care. The goal of our R&D work is that in the future, Smila will report on potential issues with the customer's health even before any warning signs are noticeable to the customer themselves, says Kaasalainen.
Smila care service is a cost-effective solution
The Smila care service is an affordable solution that starts paying back the investment from the first month of use.
Our pilot project in Jyväskylä, Finland has shown that for some customers, we have been able to reduce the number of home care visits from four visits a day to as little as once a week. This represents huge cost savings, says Kaasalainen.
Digitalisation of nursing to help with workforce shortages
Kaasalainen sees digitalisation as part of the solution to workforce shortages in the healthcare sector. With digitalisation, the most effective forms of care can be identified and put into practice. The Smila care service is a good example of this.
By allowing Smila to handle medication dispensing, limited healthcare resources can be redirected to other important nursing work and interaction with the patient, says Kaasalainen.
The Smila care service has also proven its value during the COVID-19 pandemic.
By allowing medication to be dispensed without close physical contact, Smila reduces the need for situations with a high risk of transmitting the virus, says Kaasalainen.