Current/Innovations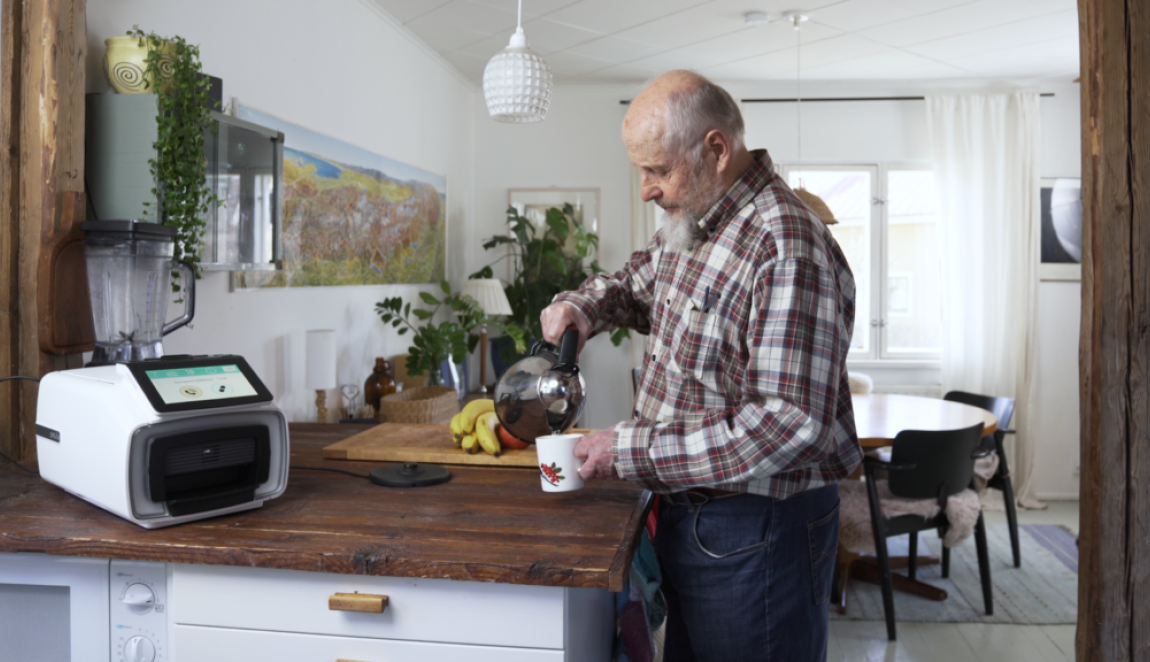 Muurame Home Care was offered the opportunity to participate in the Smila pilot project in March-August 2021. Now that the pilot project is in its final stage, the benefits of the service have become familiar to both the service provider and the home care clients. 
The main reason why Muurame Home Care wanted to participate in the project is a challenge that everyone is well aware of: the number of elderly people is growing, but the number of nurses is not.
Home care increasingly needs ways to manage visits more flexibly. The medication dispenser robot allows elderly people to be much more independent and self-sufficient, so that home visits can be arranged more flexibly and even less frequently, says Sira Salo, head of home care in Muurame.
The easy-to-use device does not require a long induction. The pilot of the medication dispensing robots were primarily targeted at home care clients who have been identified as having challenges in remembering their medications. From the provider's point of view, it was considered whether home visits could be organized more smoothly, independently of the times at which medicines were taken. After receiving a positive response from the clients selected for the pilot, step-by-step instructions were given on how to use the device. The first dosing session was supported by the nurses of Muurame home care.
It was very important for the home care in Muurame that the use of the device was very simple for both staff and clients:
The easy-to-use device does not require long training, it could also be taught to the substitutes in just a few minutes.
If there has been technical problems, help was always readily available from the Smila Helpdesk. More medical devices are needed. Smila devices have brought a lot of joy to Muurame's home care clients:
Many have been excited about the new device, they like it because it talks and gives a smiley face, says Sira.
The clients have also had successful experiences in learning the new way of doing things, says Salo. The good experiences brought by the pilot, Muurame´s home care definitely want to continue using Tamro's Smila Care Service. Muurame also wants to introduce the device to more and more elderly people in the future. Muurame Home Care has around 90 home care clients, many of whom would benefit greatly from Smila. The final number of devices will be assessed according to individual client situations and needs.
For us, the main advantages are the reliability and ease of use of the device. The customer benefits and we benefit, so it seems obvious that we want to continue using the Smila Care Service in Muurame, says Salo.
To learn more, please contact Tea!