Current/News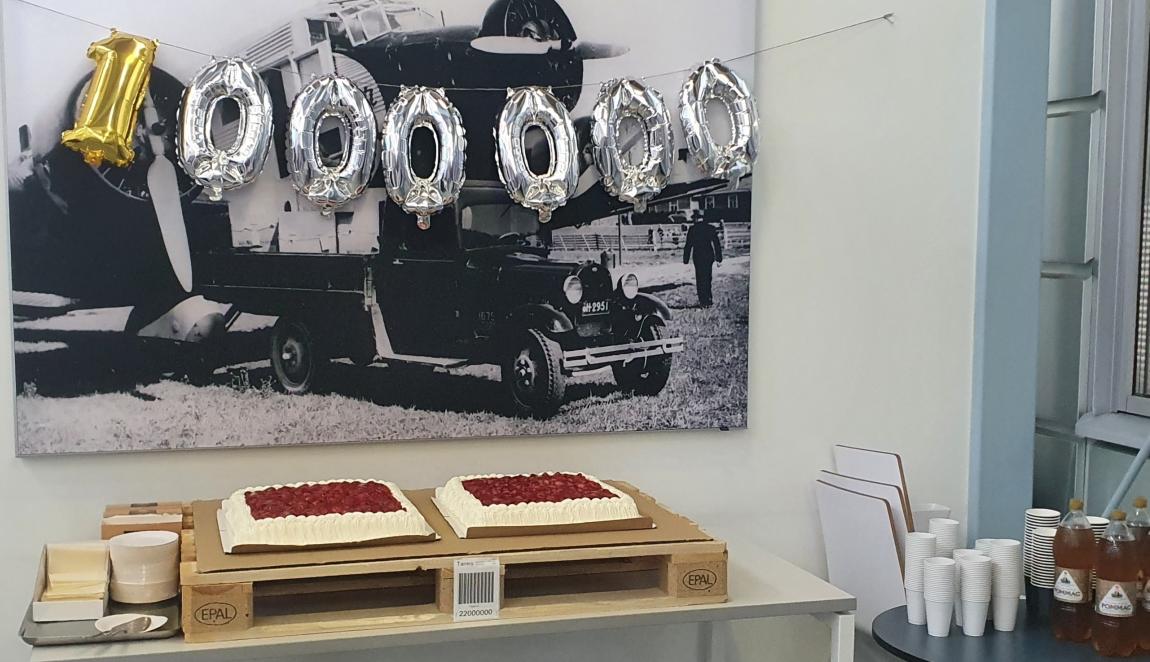 At Tamro's logistics center in Tampere, hundreds of pallets carrying medicines and healthcare products are received, shelved, picked, and dispatched daily. Nearly 60% of the medicines needed in Finland pass through Tamro's facilities, supplying pharmacies, hospitals, and medical centers across the country. In August, the central warehouse achieved a significant milestone as the one-millionth pallet was stored in its high-bay storage.
When the high-bay warehouse was completed in 2012, it became the largest pharmaceutical logistics center in the Nordic countries. The warehouse has the capacity to store approximately 23,000 pallets simultaneously, with a height of 35 meters, making it a prominent landmark in a neighborhood.
In the pharmaceutical industry, all facilities must meet exceptionally high safety standards. The Tampere logistics center has invested in automation to enhance efficiency while ensuring the quality of pharmaceutical distribution. Environmental considerations were also taken into account during construction, with the high-bay warehouse being heated and cooled using renewable energy sources.
Pharmaceuticals and healthcare products arrive at the central warehouse from all over Europe
Approximately 250 Tamro´s employees work in Tampere, each playing a crucial role in ensuring that patients and customers throughout Finland receive the medications they need.
- Since the completion of the high-bay warehouse eleven years ago, we have stored one million received pallets. This means that approximately 30,000 semi-trailer loads of medicines and healthcare products have arrived in our warehouse, and all the pallets in the high-bay warehouse have been filled 44 times. These are great numbers! Success has required Tamro's employees to deliver consistent, high-quality work and incredible teamwork, says Warehouse Manager Jaakko Korpikoski.
Korpikoski was present when the first pallet was loaded into the brand-new high-bay warehouse. He also witnessed the transfer of the millionth pallet into the depths of the warehouse. This remarkable milestone was celebrated at the logistics center with a strawberry cake served on, of course, a pallet.
In the accompanying video, Jaakko Korpikoski introduces the high-bay warehouse and reminisces about the first pallet being placed in the facility. The video is in Finnish.