Current/News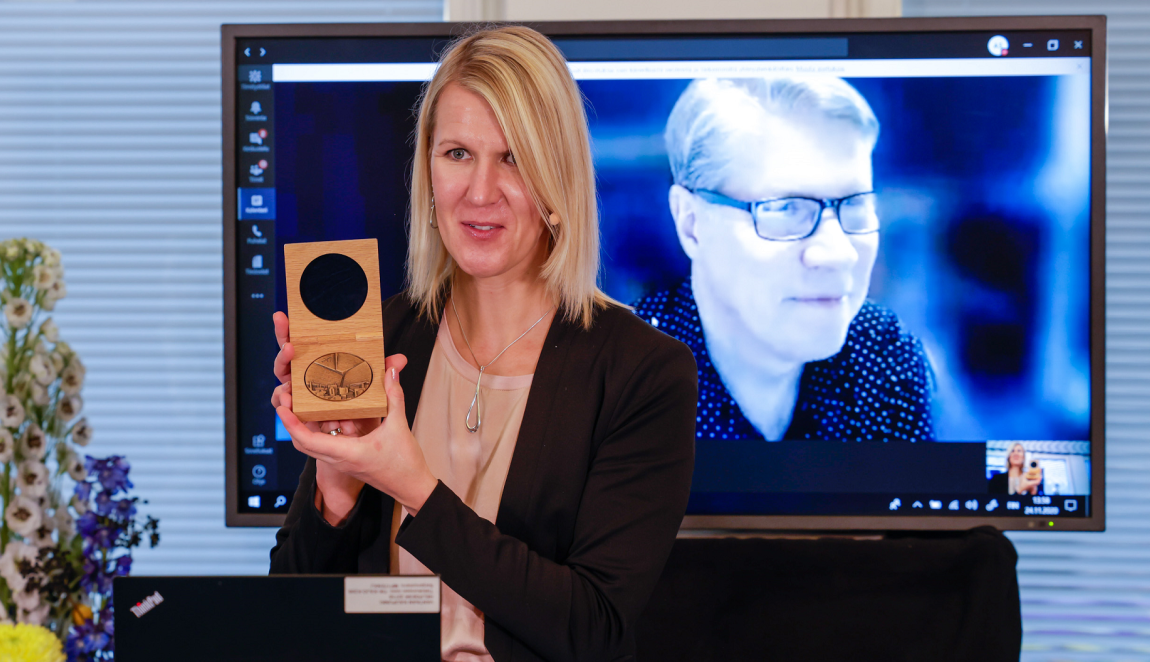 Tamro was awarded the Vantaa Medal at the Business Day on 24 November 2020. Every year, the City of Vantaa awards a medal to a person or company who has made a good contribution to the municipality's business life.
The medal was presented by Sari Multala, Chairperson of the Vantaa City Executive Board, who in her speech thanked Tamro for the compay's active cooperation and long-term successful operations in Vantaa. Tamro's courage to renew and develop its operations was also highlighted in the explanatory statement of the award.
Tamro's CEO Kai Kaasalainen received the recognition with warm thanks.
- The Vantaa Medal is a wonderful recognition for all of us at Tamro. Vantaa has been an excellent location for our company for decades, enabling growth and development. Our cooperation with the representatives of the City of Vantaa is exceptionally open, conversational and close, cooperation in the truest sense of the word, Kaasalainen said.
Read more: Press release of the City of Vantaa on the Vantaa Medal and the Business Day