Current/Partner stories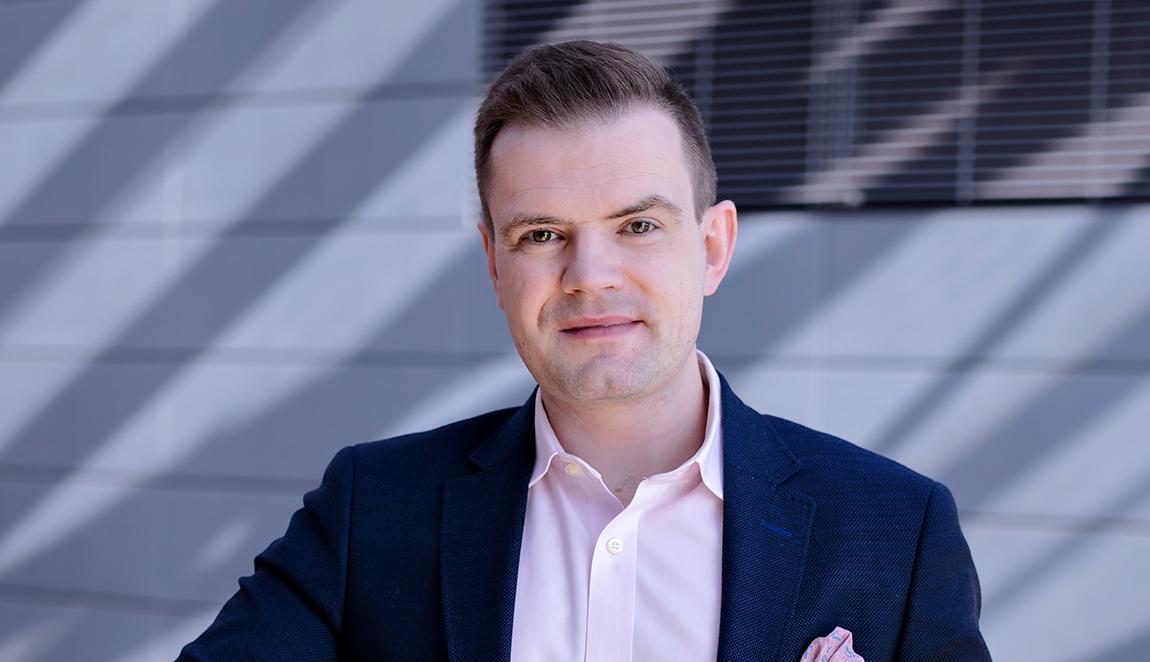 When Pfizer has problems with the supply of critical medication, they turn to Tamro. Sami Huilla, who is in charge of Pfizer's hospital operations in the Nordic countries, praises Tamro's team dealing with special permit products for the speed, service attitude and ability to find a solution.
The medical treatment of patients must be ensured at all times. This can be accomplished with the cooperation of many players, such as pharmaceutical companies, pharmaceutical wholesalers, pharmacies and doctors.
Sami Huilla says it is important to have in place a system for obtaining special permits for the import of drugs that have no marketing authorisation and for dispensing them to those who need them.
– Each patient's medical treatment must be ensured at all times. Special permit products or non- registered medicines may be required in rare cases for small numbers of patients, but all patients must be treated equally. There is always an acute need for special permit products, says Huilla.
"In case of problems of availability, we turn to Tamro"
Non-registered medicines  are resorted to when no other treatment or the available alternatives suit the patient.
Pfizer also imports some widely used drugs that are subject to a special permit. 
- We have transferred to Tamro the importing of certain low-volume non-registered medicines. Tamro has also investigated the possibility of importing products that for one reason or another may soon no longer be available through the normal channels, says Huilla.
It is during impending problems of availability of certain critical products that Tamro and Pfizer work particularly closely,  such as blood pressure, cancer and infection products.
- Although we at Pfizer have invested heavily in production plants and production chain, sometimes we are faced with a global shortage of a certain raw material. During such times, we rely heavily on Tamro's expertise and networks.
Fast and efficient service
Huilla praises Tamro's team dealing with non-registered medicines for their speed in particular.
– The team is also extremely efficient, ready to serve and good at finding solutions. They always respond promptly to our queries, and start finding a solution right away. If so agreed, they will also communicate with the customers.
In the best case, shortage situation can be foreseen. .
Huilla has an example from a few years back. Pfizer knew well in advance that there was going to be a global problem with the availability of a certain cancer drug.
– Tamro found an alternative product that required a special permit, contacted the Pharmaceuticals Pricing Board in Finland to make it a reimbursable product, and sold it during the supply break. We handled the customer communication together. This was a prime example of a comprehensive service
Tamro's extensive and reliable networks
Tamro's service for special permit products can be used when a drug company is running out of options.
– We discuss with the customer to see what could be a replacement, what the volumes are and how long the arrangement is required. This done, we start looking for alternative products within our wide, international supplier network in Europe and Northern America," says Tamro's pharmaceutical advisor Laura Vilpo
– Cooperation with Pfizer is really fluent and easy. They know when to be in contact with us and supply us with good initial information right from the start.
The team dealing with special permit products also serves pharmacies and hospital pharmacies. Drugs are sometimes sought even for the treatment of a single patient
− The sooner we receive information about a certain need, the better the results. They key thing is to ensure together that no patient will ever go without the medication they need, says Vilpo.
How Tamro offers support for products subject to a special permit
If you need help identifying an alternative medicinal product for your needs, please contact Tamro's special permit products customer service team at
erityisluvalliset@tamro.com.
We look for alternative products within our extensive, international supplier network in Europe and Northern America. We import them and deliver to pharmacies, hospital pharmacies and dispensaries.
Many of the products can already be found in stock, while for some are ordered on request.