Current/Partner stories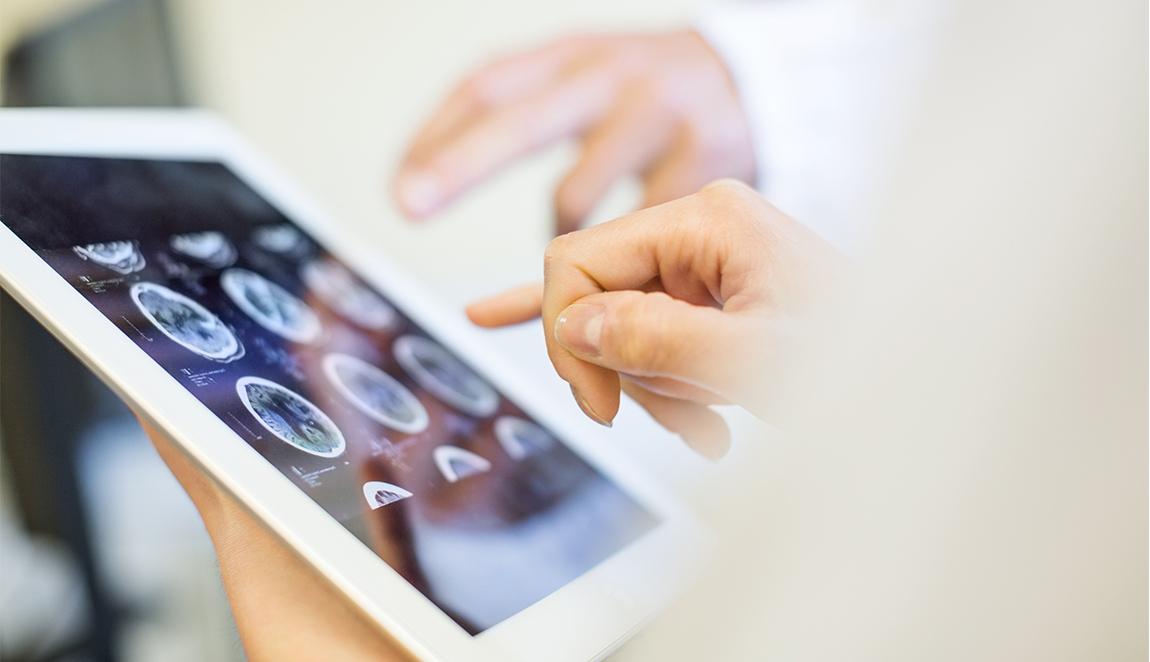 History was made at a plant in a remote fishing town in Norway when GE Healthcare, which makes contrast agents for medical imaging, became the first in the world to offer a recycling service for waste iodine. A new method allows surplus contrast agents from medical imaging to be processed to recover their most important component - iodine. 
– We want to be at the cutting edge and take a responsible approach to our products throughout their life cycle. Iodine is a strictly regulated pharmaceutical substance, and it is usually disposed of by burning along with other medical waste. It makes no sense for this non-renewable raw material to go up in smoke when it could be recycled, says Ville Kauhanen, Sales Manager at GE Healthcare.
– Thanks to this project, Tamro now has added experience in creating customised processes, says Robert Oksanen, Customer Business Unit Manager at Tamro.
Contrast agents containing iodine are principally used in computer-assisted tomography (CAT) and in angiography and angioplasty. A contrast agent injected into the bloodstream reveals blood vessel blockages and leakages in imaging. One can never know how much contrast agent will be needed on any given day, and an opened bottle can no longer be used on the following day. 
– Although imaging units always calculate the amount of contrast agent they need for any given patient and try to select the most appropriate package size, it can happen that up to half of a bottle goes to waste. Recycling can recover the iodine from the surplus contrast agent, and this will also help hospitals save on their waste management costs, says Oksanen. 
Finland is the last of the Nordic countries to adopt the recycling service.
– Hospitals, GE Healthcare and Tamro are all keen to do something tangible to benefit the environment. We set up a recycling chain with Tamro, using our existing logistics system. Tamro ships surplus contrast agents to our plant in Norway for processing and recycling, and we supply Tamro with fresh contrast agents. So the iodine is sent right back to the hospitals where it came from, Kauhanen sums up.
Significant quantities of surplus contrast agents recycled instead of combustion
Iodine sufficiently pure for use in contrast agents comes from quarries in Japan and Chile – only two places in the entire world. Because of this, iodine is much more susceptible to disruptions in supply than many other raw materials.
– Our plant in Norway recovers the most important component from surplus contrast agents – the iodine. We reuse the iodine in producing new batches of contrast agents, says Kauhanen.
One out of five of all CAT scanners in Finland are on the Meilahti hospital campus at HUS, which made it the obvious place to launch the recycling service pilot in autumn 2020. The three imaging units on the hospital campus generated about 40 litres of surplus contrast agent over a three-month period.
– In Sweden, the total surplus amounted to about 3,600 litres in 2020. These are significant quantities, which we can now recycle instead of just burning them up
Despite all efforts at optimisation, hospitals inevitably end up with contrast agent that can no longer be used. The surplus contrast agent is collected in designated GE Healthcare recycling containers, which the hospital imaging units can order from HUS Pharmacy, which in turn orders them from Tamro.
– People want environmentally friendly solutions not just for the home but for work as well. Hospitals generate all kinds of waste, such as plastic waste from sterilisation processes. We make a point of finding sustainable ways to do things whenever we can. The recycling service does not complicate our work process, but the benefits are great, says Kalle Laakso, a radiology nurse at Helsinki University Hospital (HUS).
When a recycling container is full, it is sealed up and delivered first to the hospital pharmacy, then through the normal process of returns from the hospital pharmacy to Tamro to await transport to the GE Healthcare plant in Norway.
Effectiveness through customised return process and a shared language
Nearly 60% of all pharmaceuticals used in Finland are distributed by Tamro. With hundreds of thousands of items handled each day, a single snag in logistics will cause hiccups throughout the supply chain.
– We created a process for the return of surplus iodine that complies in quality with Finnish legislation and good distribution practices (GDP). There is a dedicated route for surplus iodine to our pharmaceutical waste disposal storage, where it is kept until it is shipped to the GE Healthcare plant. Every one of our medical customers can rest assured that pharmaceutical waste is never stored in the same space with the medications that we supply, says Oksanen.
Selecting a partner for this service was a no-brainer, as Tamro has been distributing GE Healthcare products for years. Thanks to Tamro's existing logistics routes, the recycling service required no additional transports that would have compromised its ecological benefits.
– Robert and I both have a background in medical imaging, so we speak the same language. We outlined how the service would work in practice and where the potential bottlenecks are. We soon devised a model that complies with local legislation and satisfies the needs of both parties, Ville Kauhanen explains. 
During 2021, the recycling service will be extended to several other university hospitals in Finland. The goal is to introduce the service in all five hospital districts and at every hospital in Finland within five years.
Tamro provides development assistance for partners
We hope to see an increasing number of pharmaceutical substances and medical devices brought into the circular economy in the very near future. Our partnership strategy is a good way to achieve this, says Robert Oksanen.
Responsibility, active dialogue and corporate collaboration help us attain a sustainable future in the pharmaceutical industry. Do you have a problem without a solution or a new idea that needs further work? Talk to your contact person at Tamro so that we can start finding solutions together.