Current/Partner stories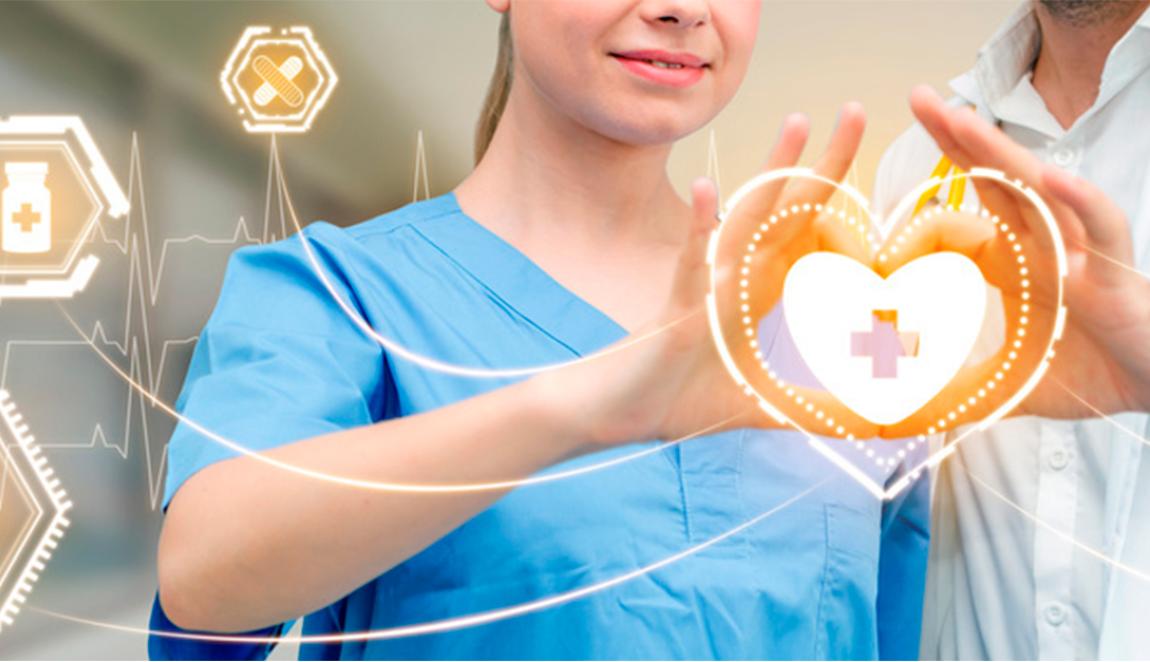 Bold visions and cooperation are at the core of Takeda, an international biopharmaceutical company. Takeda is innovating actively with other operators in the healthcare sector and the pharmaceutical industry. Its partnership with Tamro began more than 20 years ago. The two companies are tackling future challenges by using data and creating ecosystems around patients and treatments. Success requires cooperation, which also promotes development across the sector.  
Driven by its values, Takeda focuses on the sustainable supply of effective pharmaceuticals as part of healthcare. This means much more than just traditional medication deliveries and the development of new pharmaceutical products. Bold co-development partners are needed for harnessing data and developing new treatments.  
- It's important to us that our partners share our vision for healthcare development. Tamro is a top-tier partner that works to create a better future for patients in cooperation with its customers, says Saku Torvinen, Head of Patient Value and Access & Public Policy at Takeda. 
Tamro and Takeda have cooperated for more than two decades. Reliable medication delivery services lay the foundation for their cooperation. When the logistics run smoothly and medicines are delivered safely to pharmacies, Takeda can focus on developing new services. 
- The manufacture, distribution and marketing of products are strictly regulated in the pharmaceutical industry. Ensuring patient safety and access to medicines is our key priority. Distribution quality is also ensured by a medicines verification system that prevents falsified products from entering the markets. Tamro's highly effective quality systems and high standards help us ensure pharmaceutical supply to patients, Torvinen explains. 
Towards healthcare ecosystems 
Over the years, the cooperation between Tamro and Takeda has expanded from logistics and pharmaceutical supply into a strongly interactive model in which support services and co-development play an important role across the range of services and cooperation. 
- It's amazing to be able to solve problems and develop solutions with a visionary partner like Tamro! This is how we can promote value-based healthcare. We are developing beyond-the-pill solutions, for example, in which the treatment is much more than just prescribed drugs. We build ecosystems around patients and treatments, with a focus on the flow of information, says Torvinen.
- This can mean, for example, applications that enable the monitoring of patients' appropriate medicine use, or in which the patient can record their symptoms, general level of well-being and bodily functions. The data is transferred into a patient register or data pool where healthcare professionals can monitor the data and adjust the treatment, possibly even in real time.
The digital Tamro LINK service, accessible to all, is a step towards an ecosystem that involves hospitals and pharmaceutical companies in sharing and managing information. The service was launched in 2017, and Takeda contributed to its development as Tamro's partner from the very beginning.
Tamro LINK enables hospitals and pharmaceutical companies to create various value-based pricing models for hospital drugs. These pricing models can be based on the added value that the solutions and medicines create for patients, for example. Tamro LINK has a well-established position in Finnish hospitals.  
- We wanted to make the new system transparent and open to everyone. Our participation in its development enabled us to affect the ways in which the service helps patients, hospitals and pharmaceutical supply alike, says Torvinen.
Bold ideas and collaboration yield results
On a global scale, Finland is a small pharmaceutical market, but small markets are also affected by international trends. To develop new healthcare solutions, pharmaceutical operators must have an international approach, a willingness to collaborate and the ability to process vast amounts of data. 
- Our ability to adapt to the changing needs of both the industry and Takeda is what makes our cooperation so strong. Effective cooperation calls for open discussion, brainstorming, the ability to coach and inspire each other and the courage to try new ideas, even bold and unconventional ones. This leads to innovative solutions and services that create added value for the entire sector, says Tomi Hakala, Key Account Manager at Tamro. 
According to Hakala, Takeda has an exceptionally strong presence as a co-developer and user of services. In addition to using Tamro LINK, Takeda has access to the Bright and Tamro Handy services, two business intelligence services that make reporting and day-to-day work easier.
- Tamro LINK is just one example of Takeda's ability to prepare for the future and study new operating models. These qualities are important for us as well. We are moving towards the same goal in developing healthcare, says Pauliina Hartman, Service Manager at Tamro.
The role of data in the pharmaceutical industry is growing
Population ageing, changes in the patient care relationship and the increasing need for healthcare will challenge pharmaceutical supply in the future. Drug treatments are becoming increasingly personalised and targeted. This is why it's important to harness data to support development and innovation. 
We are working to develop real-time monitoring of patients, for example, to learn how treatments affect the patient in real-life situations and to target their benefits even more accurately. This means that the importance of partners that produce and understand data will continue to increase, says Torvinen. 
The effective collection and use of data also reduce the uncertainty related to new drugs and treatments.  
- We are all needed in this work. Our cooperation with Tamro is a prime example of what can be achieved through cooperation. The future is created through collaboration between all operators in the healthcare sector and the pharmaceutical industry, says Torvinen.
Takeda
Founded in 1781.
Takeda Oy is the Finnish subsidiary of the Japanese Takeda pharmaceutical group.
Operates in more than 70 countries in Asia, Europe and North and South America.
Net sales EUR 14 billion.
Product range includes many well-known self-care medicines and prescription drugs in primary healthcare, as well as pharmaceutical innovations in the therapy areas of oncology and inflammatory bowel diseases in specialised healthcare.
Entered into a partnership with Tamro in 2000.