Current/Society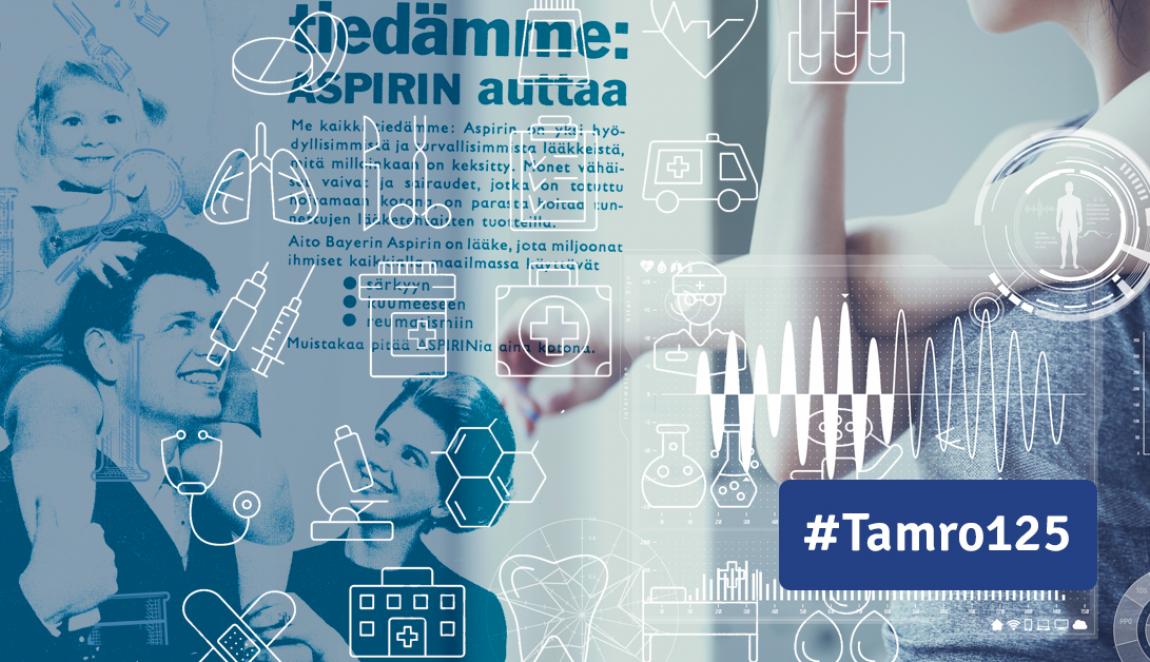 Aspirin has been on sale for over 120 years. In the peak years of the 1990s, total annual sales of the analgesic were 17 billion tablets  worldwide. Aspirin landed in Finland in 1964. This article is part of a series showcasing products and activities along Tamro's 125-year journey.
Tamro has been in the market for over a hundred years as the distributor of Aspirin in Finland, for decades.
The active ingredient in Aspirin is acetylsalicylic acid. It helps with inflammation, fever and pain. Aspirin has long been one of the best-selling self-medication drugs in the world.
Jussi Lukkari, Sales Manager at Bayer Oy's Consumer Health unit, explains the role of Tamro in distributing one of the world's most well-known brands. 
History of Aspirin
In the 18th century, the English Pastor Edward Stone decided to try a salicylate-containing willow bark to treat fever patients. The salicylate-containing plant relieved fever and headaches.
However, the first mention of the medicinal use of willow can already be found in the papyrus of the Egyptians, and in European folk medicine willow was used from the Middle Ages to the Renaissance.
In the 19th century, several European chemists prepared salicylic acid. It was used as a medicine for rheumatic pains and headaches. However, the drug tasted bad and irritated the mucous membranes.
Eventually, the young German chemist Felix Hoffmann developed the acetylation method of salicylic acid suitable for industrial production. This is how acetylsalicylic acid originated. Bayer started selling Aspirin in 1899, and a year later it was also patented in the United States.
Over the next 15 years, Aspirin became one of the most used drugs in the world. Aspirin landed in Finland in 1964.
Aspirin has been involved in many, even small, bags during the Apollo 11 lunar mission in 1969.
In 1997, Aspirin broke its sales record by half a billion euros in Europe and Latin America. At that time, total annual sales were about 17 billion tablets.
The role of Tamro
- As our partner, Tamro stores and distributes our products to our customers from start to finish", says Jussi Lukkari, Sales Manager at Bayer Consumer Health.
In addition to Aspirin, Bayer's other familiar self-care products include Bepanthen, Berocca and Rennie. 
- Aspirin is a world-renowned painkiller and the brand name is recognized by many. Aspirin is thought to be a traditional painkiller, Lukkari continues. 
- Tamro is responsible for the availability of our products and for the smooth and correct delivery. These are all very important factors for customer satisfaction and pharmacy satisfaction. Pharmacies also often turn to Tamro when they have questions about our products, Lukkari sums up.
Sources: Duodecimlehti.fi, aspirin.fi, yle.fi.