Current/Innovations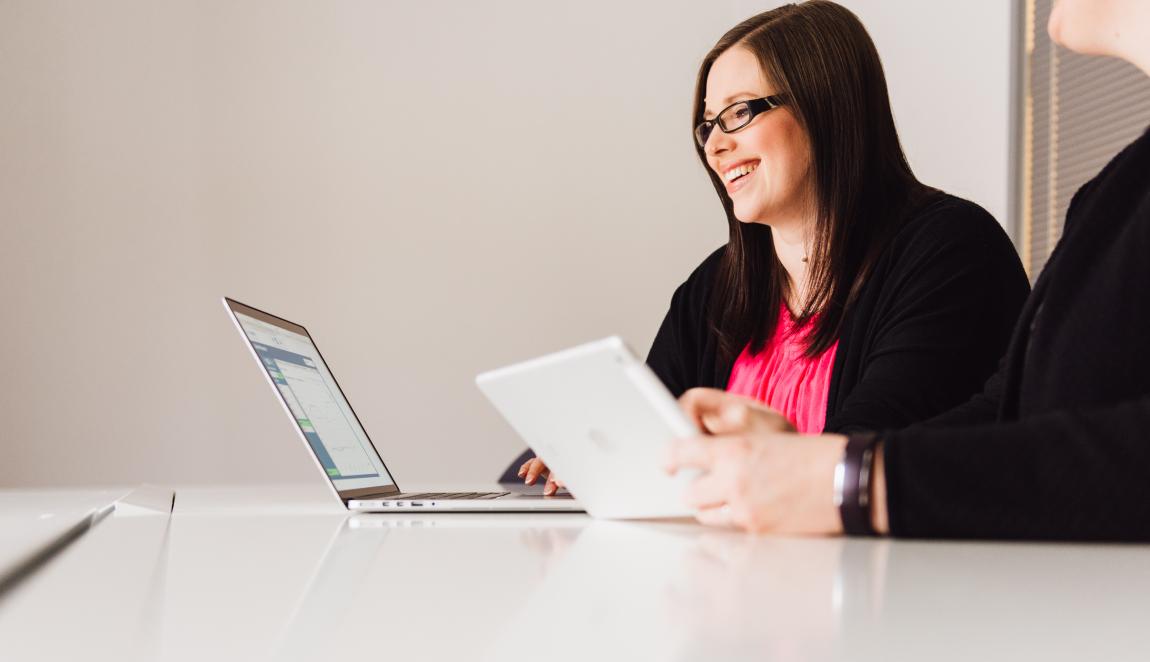 In the spring, Tamro opened a new digital service channel that combines Tamro's services and brings together operators in the healthcare sector in a completely new way. MyTamro is a service channel for pharmaceutical and health product companies, pharmacies, hospitals, dispensaries, health food shops and healthcare business owners.
In addition to providing a single channel for all services, Tamro is developing new features for MyTamro that will make cooperation easier.
– Tamro previously provided its stakeholders with a wide range of separate services. Now our old services are being redesigned and transferred to MyTamro, and new services are continuously being built on this new platform, says Jenny Mäkinen, Digital Services Manager at Tamro.
MyTamro offers a modern B2B online store that includes an intelligent search function and extensive product information, among other features. The service channel also provides information about product availability, and product bulletins will be added during the summer.
Customers no longer need to log in to the Tamro Online, Tamro Portti and TWD services, as these are now available through a single login in MyTamro. The new MyTamro service makes everyone's work easier, as well as saving time.
– This unique service channel is a prime example of Tamro's role in uniting, developing and renewing the healthcare sector, says Mäkinen.
Pharmacies, hospitals, health food shops and healthcare business owners can order some of their products, and campaign products in particular, through MyTamro, even though the pharmacy system continues to be their primary procurement channel. MyTamro will also feature integration into pharmacy systems.
– This new operating environment also provides companies with large amounts of data to support their business operations. MyTamro is part of our services for management by information, and we are continuing to develop more services of this type, says Mäkinen.
The service channel is being developed and tested in cooperation with customers
Representatives of pharmaceutical and health product companies and customers have actively contributed to the development of MyTamro. During the pilot phase, the system was adjusted in accordance with their wishes. These parties are also participating in the further development of the platform.
Sales will become easier for pharmaceutical and health product companies, as MyTamro enables the companies to reach customers where they are making purchases. The new channel digitises the entire communication process, from campaign launches to implementation.
Finland has around 815 pharmacy outlets, where licensed pharmacists are usually responsible for procurement. When planning purchases, they often meet with pharmaceutical and health product sales representatives, and these meetings take a great deal of time. MyTamro facilitates the work of both purchasing customers and sales representatives: some demonstrations can be organised digitally.
Once a pharmaceutical or health product company has entered into a distribution agreement with Tamro, basic product data will be transferred to MyTamro directly from other systems. The company can then enrich the data by adding price and availability information, images, training videos or links to its website, for example.
In addition to detailed information about products and their use, MyTamro will feature instructional videos about dosing and other aspects, as well as information about campaigns offered by pharmaceutical companies and their schedules. This enables a pharmacist, for example, to plan their operations over the long term and provide their employees and customers with information about the use of pharmaceuticals and other products.